#DESIGN CONSULTANCY
#BRANDDEVELOPMENT
#INDUSTRIALDESIGN
#PACKAGINGDESIGN
#ADVERTISING
#COMMUNICATIONDESIGN
#BRANDING
#PRODUCTDESIGN
​
WHO? WHAT? WHERE? AND WHY?
STOCKENHUBER|DESIGN is an Austrian multidisciplinary design agency that provides a variety of design services including industrial product design, FMCG design, brand development, communication design, campaigning, packaging, and 3D modeling.
We have been serving clients in various industries
for over 27 years. We aim to create products that become special moments for the user and develop brands that are meant to stay on the market.
Contact us and let`s see what we can achieve together to create some new values to grow your business.
BRAND DEVELOPMENT + CORPORATE IDENTITY BOOKLET + PACKAGING DESIGN
PRESENTING "ERNIS GINGER SERIES"

The products are made with the finest ingredients, including juicy fruit, zesty ginger, and rich, dark chocolate. With every bite, you'll taste the perfect balance of sweetness and spice, making the stuff the perfect treat for any occasion.
STOCKENHUBER | DESIGN delivered the concept development, brand logo creation, illustration, and packaging design services for this project.
INDUSTRIAL PRODUCT DESIGN
THE DENON NEON HIFI DEVICE

The multimedia receiver and amplifier with a fluorescent deep neonorange surface design. The receiver function allows for the reception of various forms of multimedia such as audio and video, while the amplifier function enhances the signal to produce stronger, clearer output. STOCKENHUBER | DESIGN created the fluorescent deep orange design to combine the physical design of the housing with a state of the art styling.
BRAND DEVELOPMENT
PRESENTING "THE DRAGON WAGON"

This is the mobile food store concept called "The Dragon Wagon". The food store is designed as a delivery and pickup restaurant housed in a mobile shipping container, which is moved to different rural areas four times a year to provide residents with fine Asian food.
​
STOCKENHUBER | DESIGN delivered the concept development, brand logo creation, illustration, and packaging design services for the Dragon Wagon.
PRINT AD CAMPAIGN
Hymer, the Million Star Suite on wheels. The concept says ditch the five-star hotel and embrace the beauty of the great outdoors with your own million-star suite. Travel in style and comfort with a motorhome that's not just beautiful inside, but in the stunning surroundings it allows you to stay in.
The right advertising concept goes beyond just listing features and information, it's about selling the essence and uniqueness of the product.
Choose Hymer and live life to the fullest, with a luxurious home on the road.
BRAND DEVELOPMENT + CAMPAIGNING
In Autumn 2021 STOCKENHUBER|DESIGN
created a new "Day & Night Future Delivery Campaign" for Yodobashi, Japan.
Rich colorful Sujets show the most extreme future delivery vehicles.
The Campaign promotes Yodobashis highspeed delivery service in Tokyo.
FMCG essentials delivered to your doorstep, day or night, with high-speed delivery vehicles.
INDUSTRIAL PRODUCT DESIGN
STOCKENHUBER|DESIGN was asked
to develop an #aircraft seat from scratch.

Unlike all the existing aircraft seats the innovation is able to carry passengers and also hold cargo parcels without removing the seats from the airplane.
​
This innovative aircraft seat was developed by STOCKENHUBER|DESIGN to offer a unique solution for both passengers and cargo.
The design allows for the seat to be used for both purposes without the need to remove the seats from the aircraft. The result is a versatile and efficient design that maximizes the use of space on the airplane.
www.stockenhuberdesign.com
www.stockenhuberdesign.com
www.stockenhuberdesign.com
www.stockenhuberdesign.com
www.stockenhuberdesign.com
www.stockenhuberdesign.com
BRAND DEVELOPMENT + PACKAGING DESIGN
PRESENTING "CURRY CUBES", FRESH - BUT FROZEN
Since it is the vegetable cleaning, cutting, cooking and making the sauce creamy that takes most of the time, when preparing a steak or chicken or Fish with currysauce, it is kind of logic, that there must have come this product.
People already know how to use this since the invention of frozen spinach blocks. It is the culinary kick down button in the kitchen.
Add water & boil, that's it!
OUR VISION

STOCKENHUBER|DESIGNs vision is to offer a creative force in the design industry, delivering exceptional and impactful solutions to our clients while pushing the boundaries of design. We aim to be recognized internationally for our innovative thinking, attention to detail, and commitment to delivering results that exceed expectations.
STOCKENHUBER|DESIGN is featured
with 12 projects in the TOPCREATIVE-chapter in this DESIGNBOOK
"DNA Identity"
​
The book has an introduction written by David Carson.

Since we adore the work of David Carson very much,
we are honored even more to be mentioned in this special book among the BEST DESIGNERS out of 20 COUNTRIES.
BRAND DEVELOPMENT + PACKAGING DESIGN
Introducing Ernis all new "homemade Apricot, Coconut and Pomegranate Icecream"!
​
Erni's new "homemade Ice Cream" is a tasty and refreshing treat for all ice cream lovers. With a fruity explosion of flavors, it is sure to satisfy your sweet tooth cravings.
The design includes a unique concept, brand logo, illustration, and packaging design to enhance the overall appeal and brand identity of the product.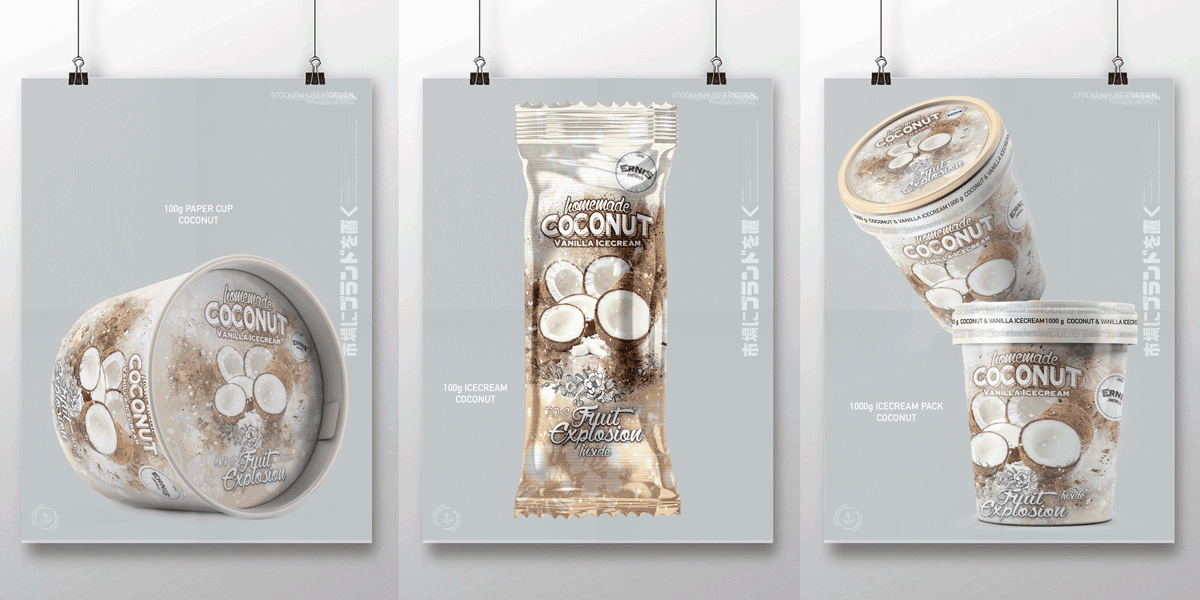 PRODUCT DEVELOPMENT, CONCEPT, PRODUCT DESIGN, PRODUCT PRESENTATION + CAMPAIGN.
We created the premium apres ski drink that is available in 3 fruity flavours.
"Austrian Glacier Shot" is a unique and stylish premium apres ski drink that is perfect for those who want to enjoy a fruity and refreshing drink after a day on the slopes. The bottle design mimics an icicle and adds a touch of authenticity to the overall experience.
The choice to use a sustainable 150 ml glass bottle is an eco-friendly touch, appealing to customers who are mindful of their impact on the environment.
CAMPAIGNING
PRESENTING THE LAUNCH CONCEPT FOR
SALEWAS CLIMBING UTILITIES.
​
Salewa Climbing Equipment is just perfect to acompany you, while going beyond Imagination.
"Fuel the Flow" is a launch concept for Salewa's climbing utilities that emphasizes the sporty and adventurous nature of climbing. The brand wants to inspire and empower climbers to push their limits and reach new heights, both literally and figuratively.
The concept "Fuel the Flow" is meant to evoke the energy and drive that propels climbers to keep pushing forward, even when the going gets tough. The idea is to make Salewa's climbing utilities an essential part of the climber's gear, helping them to fuel their flow and reach new heights.
​
BRANDDEVELOPMENT + PACKAGINGDESIGN
STOCKENHUBER|DESIGN created a new CocoWater
Brand for avea -"COCO WATER INFUSION"
​
The new COCO WATER INFUSION beverage by avea is a healthy drink made with
80% pure coconut water and natural additives.
​
STOCKENHUBER|DESIGN was responsible for the branddevelopment and packagingdesign, including the product logo and illustrations, which were created in-house.
INDUSTRIAL PRODUCT DESIGN, FURNITURE.

The tri-angle bench is a unique piece of furniture designed for waiting rooms or lobbies. It features a triangulated surface design and is part of STOCKENHUBER|DESIGN's collection of industrial product designs.
The bench is not only functional but also adds a modern and aesthetic touch to any space.
BRAND DEVELOPMENT + PACKAGING DESIGN
INNOVATE. CREATE. EVOLVE.
avea ALOE ACTIVITY + HANGOVER DRINKS
​
STOCKENHUBER|DESIGN successfully created and designed the avea brand and the ALOE ACTIVITY and HANGOVER DRINKS, including the brand logo, packaging design, sales marketing concept, and POS presentation system.
The drinks are available for purchase at various REWE and Edeka stores in Germany and online on Amazon.
BRAND DEVELOPMENT, STRATEGY + CAMPAIGNING
THINK BIG! THE YODOBASHI PROJECT
For the Yodobashi project, STOCKENHUBER|DESIGN was tasked with creating a new communication strategy and redefining the company's corporate image to meet the modern needs of a contemporary brand.
This involved creating a new brand system, launching a new campaign, and developing a new style across three different sectors:
Yodobashi Japan, Yodobashi USA, and Yodobashi Europe.
COMMUNICATION DESIGN IS A FIELD OF DESIGN THAT IS VERY MUCH INFLUENCED BY CONTEMPORARY STYLE TRENDS.

Therefore it is necessary to adapt a companies visual outfit slightly every now and then to continously fit into our constantly changing business world.
​
We decided to trim our own visual language a bit more into the sustainability direction, because as designers we are somehow also responsible to protect nature. We use recycled paper, because creating ideas not only builds values.
PACKAGING DESIGN
HUBERT BURDA MEDIA and the freundin HOME COLLECTION.

We created a design collection for HubertBurda Media, more exatcly for the freundin magazine.
Find below the Artwork for the "Casa Andalusia" Table Ware Set and enjoy this new piece of the freundin HOMECOLLECTION series.
INDUSTRIAL DESIGN PRESENTING A CASE STUDY OF THE "HONEY HONEY" POS/POP UP SYSTEM.
IT IS FULLY SUSTAINABLE AND BIODEGRADABLE.
​
It has only #plug #connections so that it is #completely #biodegradable. No screws, no nails, no glue. And it is exactly the wooden connectors that we have developed. The construction works only with wooden hexagons connected with wooden plugs and wooden frames.
Enjoy the case study.
INDUSTRIAL DESIGN PROJECT
THE INSTA GMBH. ASKED FOR A MOBILE LIGHT SWITCH.
​
The german company INSTA Gmbh. ordered concept and productdesign for "mobile light switches" from scratch. Below you'l find the design evolution process packed in a booklet. 1. Drawings, Design Renderings, Sketches, Exploration of Form.
2. 3D Models of a few chosen shapes.
3. finished 3D printfiles for prototype construction.
​
The project resulted in a fully functional mobile light switch that met the client's needs and exceeded their expectations. The design was created through a thorough process of exploration and iteration, resulting in a final product that is both functional and aesthetically pleasing. The project demonstrates the skills of the industrial design team and their ability to bring new products to market.
BRAND DEVELOPMENT + PACKAGING DESIGN
PACKING THE SWEET SIDES OF LIFE!
​
STOCKENHUBER|DESIGN was involved in the development of Chocfruit, the tasty, all-natural mix of chocolate and fruits. The design team was responsible for creating the brand design, logo, illustrations, packaging design, and 3D models for the product.
BRAND DEVELOPMENT + PACKAGING DESIGN
THE TASTE - by SAT1
​
We designed a whole set of packagingdesign boxes for a tableware collection. Also the "AS SEEN ON SCREEN" naming concept and the design execution was delivered by STOCKENHUBER|DESIGN, Vienna.
as seen on screen the taste
as seen on screen the taste
COMMUNICATION DESIGN
THE BRAND BUILDING OF move digital ag,
a Swiss Fintech company
​
The communication design project for move digital AG involved a comprehensive brand building exercise. This included the development of brand equity, brand design, communication strategy, corporate identity, key visual, brand logo, holding structure, print ads, 3D screencasts, and TV commercials.
The objective was to create a strong brand image for move, a digital Fintech product used by Credit Suisse and Falcon Private Bank of Zurich for 24/7 automated trading.
BRAND DEVELOPMENT + PACKAGING DESIGN + ADVERTISING
OF THE THIRST AID KIT BEVERAGES
​
"Thirst Aid Kit" beverages brand has undergone complete brand development, packaging design, and advertising campaign creation in-house. The concept, brand development, packaging design, advertising, and print campaign was done in-house, including the digital creation of illustrations.
The advertising campaign focuses on the message "Behavior change beats climate change." Enjoy the campaign.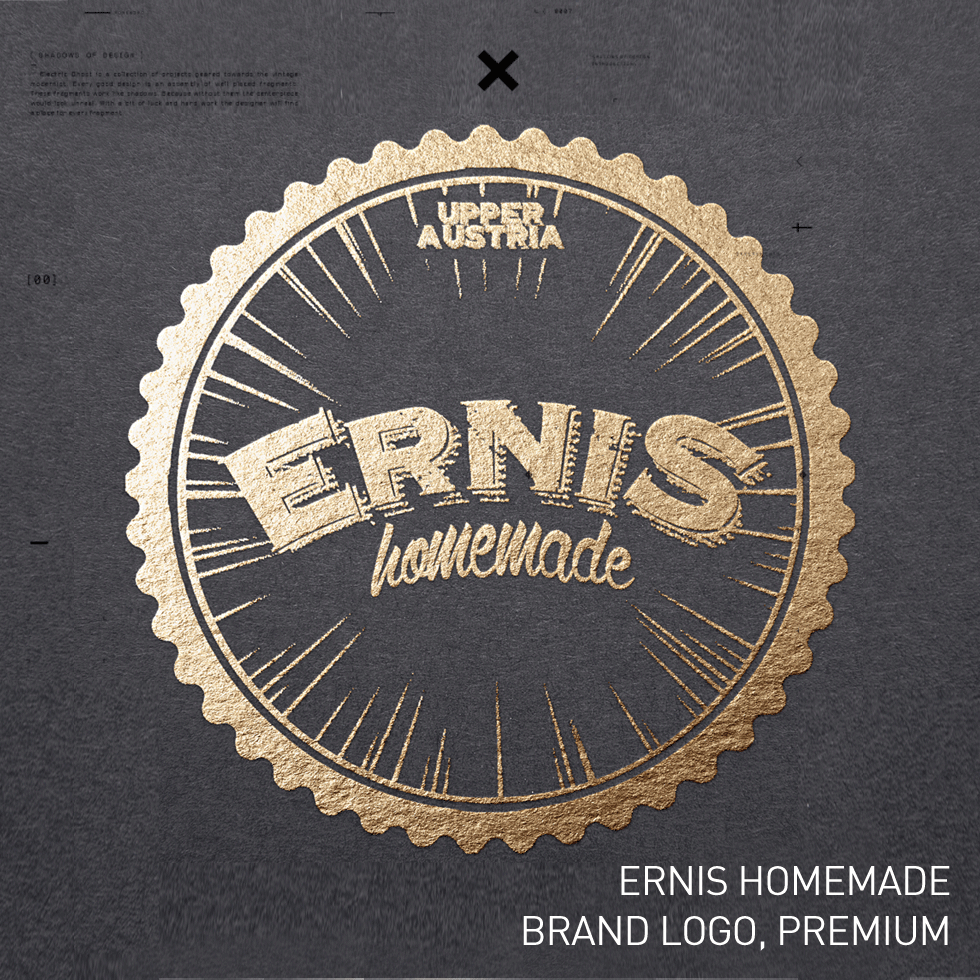 INDUSTRIAL DESIGN
LIGHT SWITCH & FUNCTION SWITCH
​
Design concepts and product design for "switches" from scratch.
Below you'l find the design evolution process of the final product design:
​
The project involved the industrial product design of a light switch and a function switch, starting from sketches and renderings to 3D models and finally 3D print files for prototype construction.
INDUSTRIAL DESIGN
A MOBILE BAR FOR EVENTS, CONCERTS, PRODUCT PRESENTATIONS for BEAM SUNTORY.
​
STOCKENHUBER|DESIGN developed 3 Versions of a mobile bar System from scratch. The mobile bar system was designed for Beam Suntory, a leading producer of premium spirits.
The design process involved creating three different versions of the bar from scratch, which included hand drawings, hand renderings, 3D models, 3D renderings, and animated constructions. The final product was presented in a booklet that showcases the various stages of the design process.
STOCKENHUBER|DESIGN
was founded in 2008 in the City of Vienna, Austria.
STOCKENHUBER|DESIGN offers a variety of design services including classic advertising, brand development, campaigning, communication design, industrial design, and packaging design. The company's services cover all aspects of marketing, including graphic design, advertising, product development, brand image, logo design, and creative solutions.
The company also offers expertise in strategy, marketing, and advertising campaign development. STOCKENHUBER|DESIGN is a professional design studio that provides high-quality, cost-effective solutions to meet your design needs.
The mix of those design disciplines turned out to be a perfect match to carry sales messages or brand building messages as well as fresh design.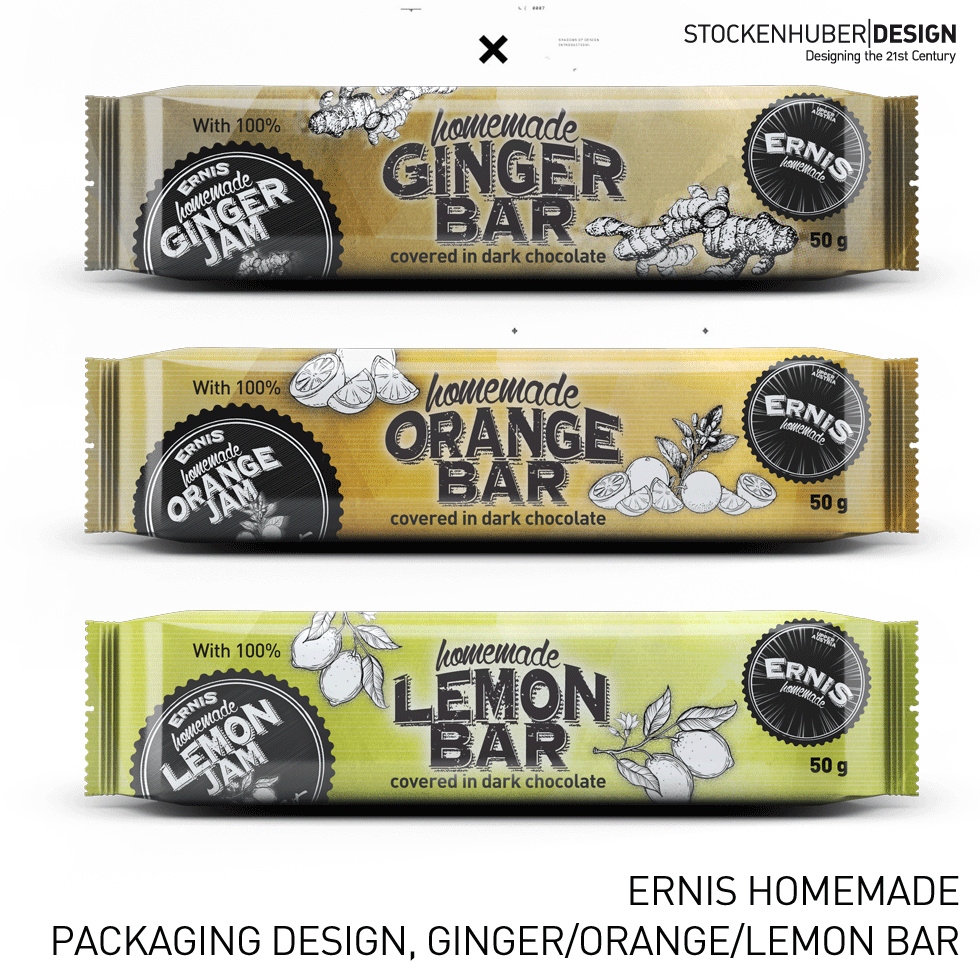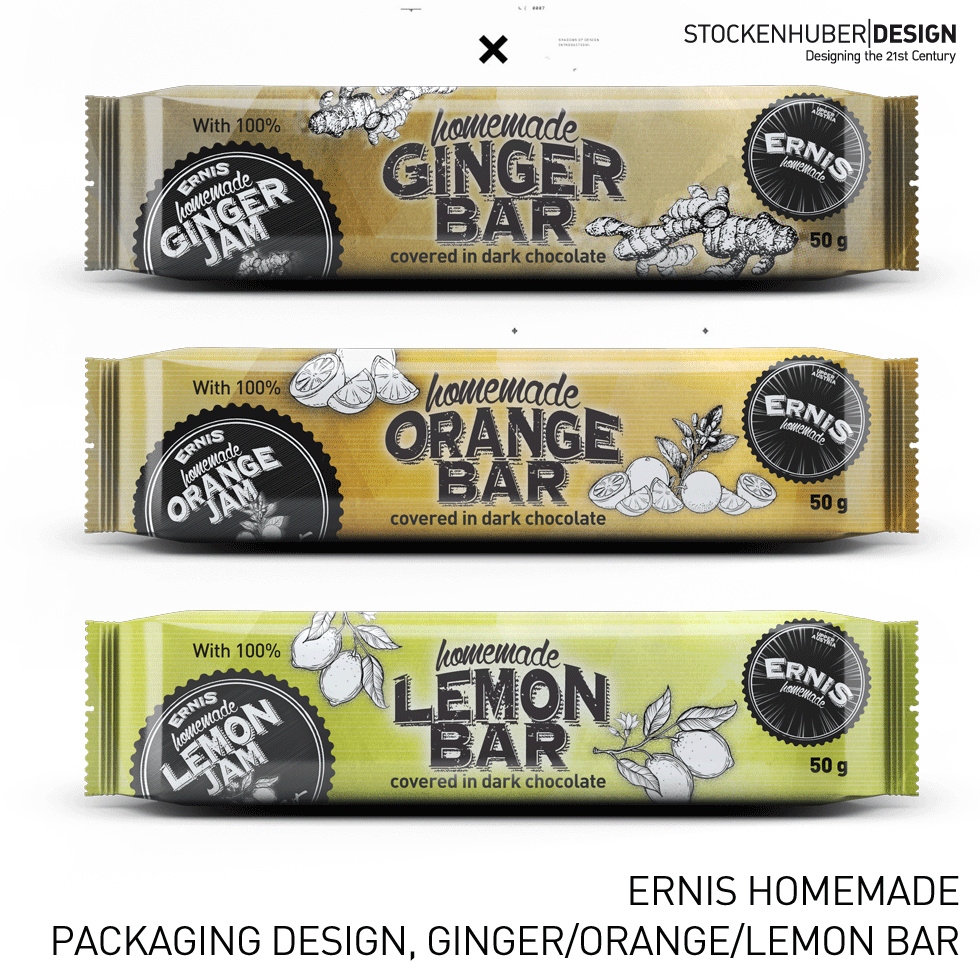 coco-quadr-2-IMG_2618-(1)
1/4
classicAdvertising, brandDevelopment, campaigning, communicationDesign, industrialDesign, packagingDesign, Industriedesign Wien Österreich, Grafikdesign Wien, Werbeagentur, Designstudio Wien, gute Werbung, günstige Agentur, Anzeigengestaltung, Werbeprospekt Wien, Logoentwurf Wien, Konzept, Werbekonzept, Produktentwicklung, Markenauftritt Wien, Markenentwicklung, Plakatentwurf, Verpackungsgestaltung, Verpackungsdesign, Etikettengestaltung, Grafikdesign Wien, Marketingagentur, Werbekampagne, Kreativagebtur, Kreativwerbung, Kreativ Wien, Kreativlösung, Ideengeber, Kommunikationsdesigner, Kommunikationsexperte, Gestaltungsexperte, Designer, Grafiker, Gestalter, Texter, Konzepter, Konzeption, Strategie, Werbestrategie, Stockenhuberdesign, Stockenhuber Design, Stockenhuber Industriedesign, Stockenhuber Werbung, Stockenhuber Produktgestaltung, Stockenhuber Daniela, Stockenhuber Grafik, Wien, Stockenhuber Wien, Stockenhuber Margareten, Stockenhuber 1050, Stockenhuber Logodesign,